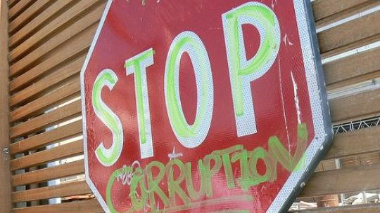 UNDP participates with the Inter-American Development Bank, the World Bank, the OAS and the Organization of Latin American and Caribbean Supreme Audit Institutions (OLACEFS) in a regional event to promote transparency and accountability.
As part of the activities to commemorate the 90th anniversary of its creation, the Colombian General Comptroller's Office organized a regional event to analyze the role of supreme audit institutions in the fight against corruption.
Corruption remains a challenge for democratic systems, especially in countries consolidating development, and has been identified as one of the biggest obstacles to reduce inequalities. The regional seminar organized by Colombia´s General Comptroller's office brought together representatives of regional organizations (IDB, OAS, OLACEFS), representatives of supreme audit institutions (the Court of Accounts of Brazil, Chamber of Accounts of the Dominican Republic, General Comptroller of Ecuador), and the private and academic sectors, who analyzed the measures taken by states to prevent and sanction corrupt practices.
The Governance and Decentralization Policy Advisor of the UNDP Regional Centre for Latin America and the Caribbean in Panama, Gerardo Berthin, participated as part of a panel along with representatives of the IDB and the World Bank offering an analysis on modernization of Supreme Audit Institutions and their role in preventing corruption in Latin America from the perspective of democratic governance.
Similarly, the panel offered an opportunity to highlight some of the initiatives supported by UNDP in the region. For example, in the case of Chile, where UNDP promoted a broad partnership with the General Comptroller´s Office, and other Chilean institutions and organizations (including the private sector and civil society organizations) to assess the II and V Chapters of the United Nations Convention Against Corruption, among other activities; in Colombia where UNDP is accompanying the Transparency Secretariat of the Presidency in the construction of an integrated anti-corruption policy using a participatory approach, and in risk sectorial maps; and in the Dominican Republic, where UNDP (along with the IDB and the European Union) is strengthening the capacity of the Chamber of Accounts to oversee an efficient, effective and transparent use of State´s resources.